Alabama fans recently started a GoFundMe page in response to LSU fans raising money for billboards in Birmingham that read "#FreeDevinWhite."
The Crimson Tide faithful were raising money to put up a billboard in Baton Rouge, but this one had a twist — it would be encouraging fans to donate to hurricane relief efforts.
As you can see below, the billboard did indeed go up in Baton Rouge, and photos surfaced on Monday evening:
THE BAMA BILLBOARDS ARE UP IN BATON ROUGE:

If you donated, thank you; and if you haven't donated, please consider it because Hurricane victims still need our help!! https://t.co/s70kZRUMdl pic.twitter.com/eQyzJwicVj

— Blake (@ba2216) October 29, 2018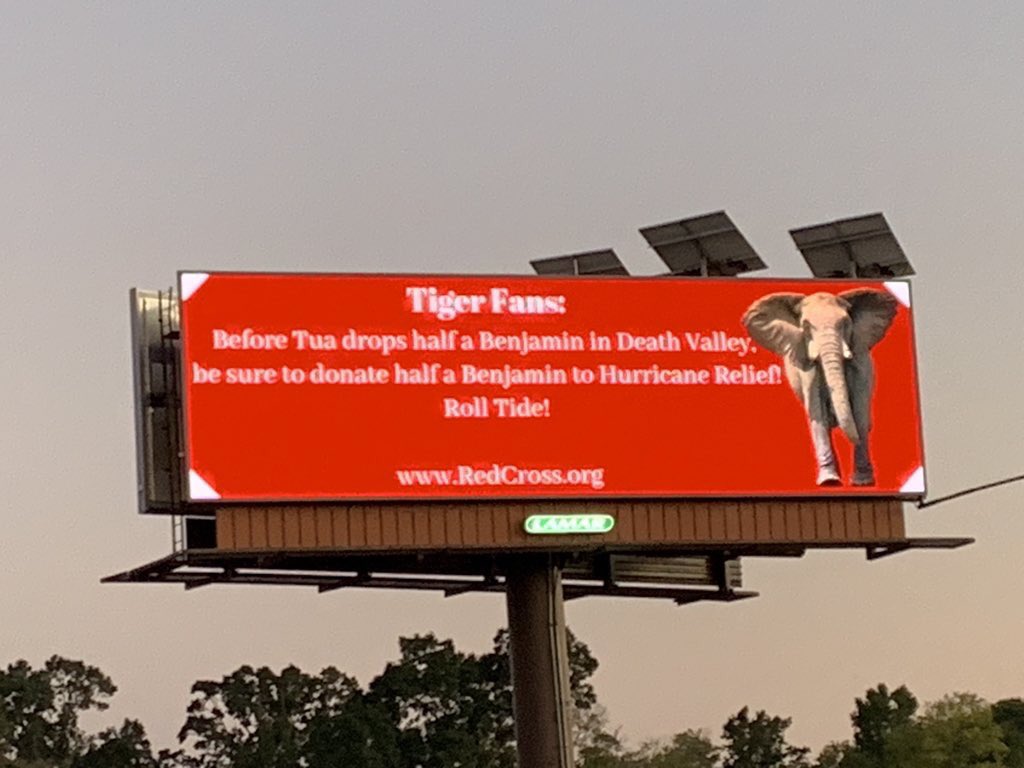 Of course, there was still some trolling, as the billboard reads, "Before Tua drops half a Benjamin in Death Valley, be sure to donate half a Benjamin to Hurricane Relief! Roll Tide!"
The billboard trolling has been intense the past couple of weeks. We'll have to see if Tua Tagovailoa does indeed put up 50 points against LSU's stout defense.