It looked like a holiday costume party. Down the hall dashing in and out of the break room across from the war room in the Almost Perfect Picks Department, we spotted little reindeer, elves, angels. Pretty much everything but wise men, we thought.
When we saw the Grand Geek in his fake white beard and Santa hat we decided to take a brief break from our station where the work gets done and wander down to wish everyone a Merry Christmas. Watch out for mistletoe, we gave ourselves a little mental warning.
"Quite a festive atmosphere," we greeted the Grand Geek.
"Yes, quite," he said. "Ho, ho, ho! Merry Christmas. Ho, ho, ho. We're having our little party, spreading cheer, et cetera, et cetera, et cetera."
He also had a gift for the faithful followers of the Nerds, handing over their predictions for the Southeastern Conference bowl games.
One of the reindeer whispered to the Grand Geek.
"Oh, yes," he said. "The boys remind me to tell you, 'No Assembly Necessary!'"
That produced a round of giggles.
 "Batteries not included!" came a squeak from the back. More giggles.
"By the way," we asked, nodding towards one of the celebrants. "We recognize most of the costumes, but we really don't get the gold jumpsuit and lei."
"Oh, that," said the Grand Geek. "We told him he was going to be one of the elves, but he misunderstood. Thought he was one of the Elvises."
For the year, the Nerds in the Geek Gang are 99-14 in predicting the winning team, 58-42 against the betting line, and 50-46 on the over-under (total points by both teams).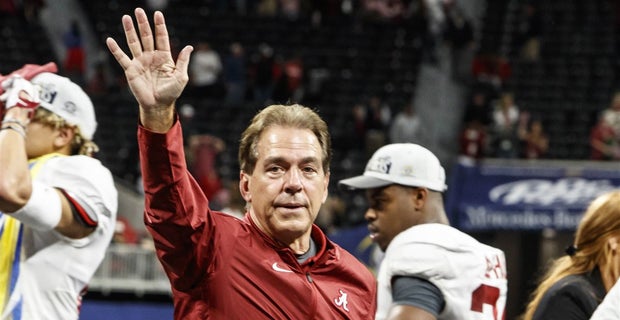 Here are SEC bowl game picks (plus Clemson vs. Notre Dame in the College Football Playoff semifinal) with point spreads and over-under numbers provided by the local newspaper:
THURSDAY, DEC. 27
Texas Bowl, NRG Stadium, Houston
Vanderbilt (6-6) vs. Baylor (6-6), 8 p.m. CST on ESPN.  Vanderbilt favored by 4 points (-4), over-under 55 ½. For Vandy, at least, one might have thought the Commodores were going to have to depend on the academic exemption that allows losing teams to go bowling, and neither of these teams was odds-on to be in the post-season. Just on Big 12 reputation, we'd expect Baylor to be able to throw the ball on Vanderbilt, which doesn't get much pass rush. Conversely, Vandy should be able to move the ball by land and by air against the Bears. Vanderbilt 35, Baylor 27.
 
FRIDAY, DEC. 28
Music City Bowl, Nissan Stadium, Nashville
Auburn (7-5) vs. Purdue (6-6), 12:30 p.m. CST on ESPN. Auburn –3 ½, o-u 55. First of all, get past the widespread (in Auburn, anyway) notion that the Tigers have elite, championship-caliber talent. Auburn has had a shakeup in that the old offensive coordinator is out the door and the new one coming in won't be calling plays. That will be Head Coach Gus Malzahn, and it probably will help to have that role defined. It won't make the offensive line better or the running game emerge, though. It's hard to get by Auburn losing to Tennessee, and yet everyone just writes off Purdue's 29-point win over Ohio State as if that was just the Buckeyes having their annual meltdown loss. The Boilermakers are energized that their coach, Jeff Brohm, snubbed his alma mater, Louisville, to stay at Purdue. No one gets the feeling there is such love for the coaching situation at Auburn. There's not much positive about Auburn, but the Tigers should be better. Auburn 28, Purdue 24.
 
SATURDAY, DEC. 29
Peach Bowl, Mercedes-Benz Stadium, Atlanta
Florida (9-3) vs. Michigan (10-2), Noon EST, 11 a.m. central time, on ESPN. Michigan -7, o-u 50 1/2. A year ago an SEC team was humiliated in the Peach Bowl, losing to a Group of Five Central Florida team. If Florida is to restore the conference to Peach Bowl championship status, it is going to have to do it against a Big Boy team. Both teams will be bringing alums from the state of Florida to Atlanta. This is another bowl game in which pro prospects, Michigan DT Rashan Gary and DE Devin Bush, will sit out to protect their NFL chances. We're not as high on Wolverines QB Shea Patterson as most, but we think he's better than any Gators at that position. There's a lot to figure, and we figure in a couple of years this prediction would be reversed. Michigan 34. Florida 24.
 
Belk Bowl, Bank of America Stadium, Charlotte
South Carolina (7-5) vs. Virginia (7-5), Noon EST, 11 a.m. central time, on ABC. South Carolina -5, o-u 53 ½. South Carolina's schedule of victors over the Gamecocks is impressive Clemson, Georgia, Kentucky, Texas A&M, Florida – is impressive, but a tad too long. However, it's better than Virginia's key wins, over Miami and Duke. Particularly notable is SC QB Jake Bentley throwing for over 500 yards and 5 touchdowns against Clemson. One reason to pause: star Gamecocks wide receiver/kick returner Deebo Samuel is one of those abandoning his teammates in order to get ready for the NFL draft. South Carolina 31, Virginia 21.
 
MONDAY, DEC. 31
Liberty Bowl, Memphis
Missouri (8-4) vs. Oklahoma State (6-6), 2:45 p.m. on ESPN. Missouri -8, o-u 74. Oklahoma State is in the Big 12 and Missouri came to the SEC from the Big 12, so here we go with offense, offense, offense. The Cowboys averaged half a thousand yards per game and Mizzou just under that and both were over the five-touchdowns-per-game mark. But Oklahoma State is kind of limping into the bowl game, whereas Drew Lock-led Missouri has some nice wins. Missouri 41, Oklahoma State 31.
 
Gator Bowl, EverBank Field, Jacksonville, Fla.
Texas A&M (8-4) vs. North Carolina State (9-3), 7:30 p.m. EST, 6:30 central time, on ESPN. Texas A&M -6 1/2, o-u 58 ½. At first blush, this also looks like it could resemble an everyday version of a Big 12 game. After all, Texas A&M was second to Alabama in the SEC in total offense at 466 yards per game and North Carolina State was second to Clemson in the ACC in total offense at 471 yards per game. Of course, anytime you mention Aggies' statistics, you have to factor in that seven-overtime game against LSU which was like an extra game of stats. A&M has actually shown occasional signs of defense (though not in the secondary, which is a concern) and NC State is missing a couple of top performers protecting themselves from pre-NFL draft injury. Jimbo just needs to remember that tailback Trayveon Williams, not quarterback Kevin Mond, is the real deal. Texas A&M 31, North Carolina State 27.
 
TUESDAY, JAN. 1
Fiesta Bowl, University of Phoenix Stadium, Glendale
LSU (9-3) vs. Central Florida (12-0), Noon CST on ESPN. LSU -7 ½, o-u 55 ½. LSU is different. Just as all the calculations – Tigers missing some players preparing for their NFL careers, UCF not getting QB McKenzie Milton back, etc. – two LSU players either are or are not involved in the shooting death of a man in the back of a truck, that appears to Baton Rouge police to be self defense. As LSU Coach Ed Orgeron has said, "Strange things happen in the bayou." UCF has won something like 25 games in a row, and the only victim most can name is Auburn in last year's Peach Bowl. Old-fashioned football suits Orgeron and that formula should get the job done. LSU 35, Central Florida 17.
 
Sugar Bowl, Mercedes-Benz Stadium, New Orleans
Georgia (11-2) vs. Texas (9-4), 7:30 p.m. CST on ESPN. Georgia -12 ½, o-u 58. We believe college football is a coaches' game. Recruiting is part of coaching, and Georgia's Kirby Smart would get the edge there. But as a head coach we are seeing there's a big difference between an assistant coach under Nick Saban and a head coach. The Bulldogs have an elite quarterback (and another elite one ready to skip out) and excellent runners behind a good offensive line. As long as Kirby doesn't try to outsmart Tom Herman at Texas, the SEC runner-up should be better than the Big 12 runner-up. Georgia 42, Texas 27.
 
Outback Bowl, Raymond James Stadium, Tampa
Mississippi State (8-4) vs. Iowa (8-4), Noon EST, 11 a.m. central, on ESPN2. Mississippi State -7, o-u 44. The bowl game you can't wait for, right? Mothers and girlfriends are the ones who will see what's really happening, because they are the only ones who watch the players in the trenches, and both the Bulldogs and the Hawkeyes have the meat. For the most part, fans want offensive fireworks in watching bowl games they otherwise don't care about, and this isn't likely to deliver on that front. It somehow feels that picking Mississippi State in a bowl game is predicting an upset. Mississippi State 27, Iowa 21.
 
Citrus Bowl, Camping World Stadium, Orlando
Kentucky (9-3) vs. Penn State (9-3), 1 p.m. EST, Noon central, on ABC. Penn State -6 ½, o-u 47 ½. Those who pay little attention to football outside the South are likely to think that Penn State having lost tailback Saquon Barkley makes life easy for Kentucky's very good defense. But the Nittany Lions still have quarterback Trace McSorely and Miles Sanders has been a very good replacement for Barkley. Kentucky's problem is that everyone knows the Wildcats have no passing threat and tailback Benny Snell is very good, but not Superman. Penn State 27, Kentucky 17.
 
COLLEGE FOOTBALL PLAYOFF
SATURDAY, DEC. 29
Cotton Bowl, AT&T Stadium, Arlington
Clemson (13-0) vs. Notre Dame (12-0), 3 p.m. CST on ESPN. Clemson -12 ½, o-u 55. Everyone in the South seems to think that Notre Dame is still 2012-get-stomped-42-14-Notre Dame. It's true that the usually challenging Irish schedule wasn't quite as tough as usual (not Notre Dame's fault) and it's true ND was lucky to get by Vanderbilt (but that was before a change at QB for ND). Our first inclination was to pick Clemson in a rout, and we think the Fighting Dabos will win, but it will be a battle. Clemson 28, Notre Dame 24.
 
Orange Bowl, Hard Rock Stadium, Miami
Alabama (13-0) vs. Oklahoma (12-1), 8 p.m. EST, 7 p.m. central, on ESPN. Alabama -14, o-u 79. A common thought among Alabama fans is that the No. 1 seed Crimson Tide would have been better off playing No. 3 seed Notre Dame than No. 4 Oklahoma. The Sooners, unquestionably, are a dangerous foe, but what should one expect when it gets down to the final four teams in national championship competition? The long time off between the SEC Championship Game win and the Orange Bowl looks to have been a benefit for Alabama on two fronts – the chance for QB Tua Tagovailoa to heal up from an ankle injury (and guard Deionte Brown and maybe linebacker Terrell Lewis) and also the opportunity to prepare the Bama defense for Oklahoma's high-powered offense, different than anything the Tide has seen. Alabama's offensive staff probably doesn't have to do a lot to prepare for the Sooners defense, which gives up a lot rushing and even more passing. Alabama needs a few stops on defense and doesn't need to stop itself on offense and it should be able to punch its ticket to Santa Clara. Alabama 45, Oklahoma 28.