"Fortunately we kept the full crew on hand this week," came the familiar voice of the Grand Geek. He had slipped down to our work station from the Almost Perfect Picks Department.
He continued, "Our thoughts have been strictly on the SEC Championship Game. Then we realized that South Carolina has intruded on championship week with a decidedly non-championship game."
True enough.
While the nation's attention is on the Southeastern Conference Championship Game with No. 1 ranked Alabama playing No. 4 Georgia in a rematch of last year's national championship game, the Big Ten title game matching Ohio State and Northwestern, the Big 12 game against Oklahoma and Texas — both Ohio State and Oklahoma are hoping for things to fall where they slip into the College Football Playoff group of four — Clemson meeting Pitt in the ACC game, and Washington playing Utah in the Pac-12 contest, along with some other championship games at a lower level, South Carolina has, indeed, scheduled a Saturday game.
The Gamecocks had a game against Marshall cancelled by Hurricane Florence to begin the season and on Saturday will make it up with a cupcake.
The Grand Geek assured us, "We have our eyes on the prize. We aren't distracted by that pathetic intrusion by South Carolina."
And he said that many factors have made the SEC Championship Game selection a tough one. "We know this is supposedly a neutral site, but it didn't seem that way at the national championship game last year," he said. He added that his boys "have been very impressed with the Georgia running game after they lost their studs from last year. D'Andre Swift and Elijah Holyfield have filled in admirably for Nick Chubb and Sony Michel," he said. "Georgia has great receivers, an accurate passer, a solid defense, and unquestionably better kickers than Alabama."
He added, "But we've also been watching Coach Saban. That's enough in most games. But he's also got every piece of the puzzle on offense and a solid defense. And he's probably in Kirby Smart's head every day."
The Geek added, "We haven't missed on an Alabama game this year."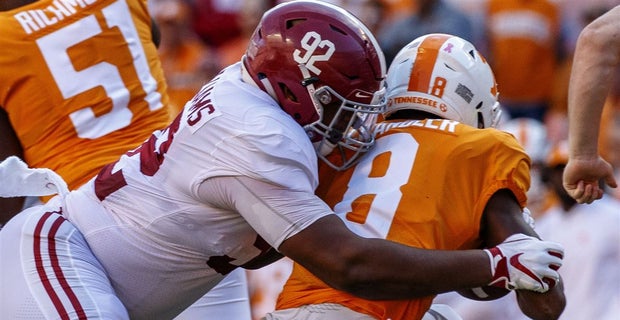 For the year, the Nerds in the Geek Gang are 97-14 in predicting the winning team, 58-40 against the betting line, and 48-46 on the over-under (total points by both teams).
Here are Saturday's SEC games with point spreads and over-under numbers provided by the local newspaper:
Akron (4-7) at South Carolina (6-5 overall, 4-4 SEC), Noon EST (11 a.m. central time) on SEC Network. South Carolina favored by 28 1/2 points, over-under 56. Believe it or not, Akron has a better win this year than does South Carolina. The Zips took a 39-34 win over Northwestern (that same Northwestern that is playing Ohio State in the Big Ten Championship Game) early in the season. Still, that was the Big Ten. Akron might have had another Big Ten scalp but its season-opening game was washed out at Nebraska, making the Zips available for the Gamecocks to add Akron to its schedule. This has been something of a disappointing season for Coach Will Muschamp's South Carolina squad, but the Gamecocks did put up 35 points in its last game against Clemson — though South Carolina also gave up 56 in that contest. This won't be close as the Gamecocks upgrade their bowl destination a tick. South Carolina 42, Akron 10.
Alabama (12-0, 8-0) vs. Georgia (11-1, 7-1), 4 p.m. EST (3 p.m. central time) on CBS in the Mercedes-Benz Stadium in Atlanta. Alabama favored by 13, over-under 63 1/2. There are many who believe this is the real national championship game, and not just because this is the same matchup in the same venue as last year's CFP finals. Alabama has been a solid No. 1 in all polls throughout the season and has beaten every opponent by more than 21 points. Georgia has restocked its roster with outstanding players.
Most of the talk is about the star position players – Tua and Jake and Jeudy and Ridley and Swift and Harris.
We think it may be more fundamental: the war in the trenches. Georgia has been only okay in pass rush, while Bama has all the parts that has made it hard to effectively pressure quarterback Tua Tagovailoa. And how many interior offensive linemen will the Bulldogs have to appropriate to stopping Tide nose tackle Quinnen Williams?
We don't see this as a start to finish rout by any means, but do expect Alabama to wear down Georgia and pull away in the fourth quarter. No overtime this year: Alabama 38, Georgia 17.