We noticed some chatter going on down the hall just outside the break room and across from the war room where the Almost Perfect Picks Department performs its magic. The Nerds seemed to be lined up on different sides with the Grand Geek in the middle serving as arbitrator.
We took a little break from the pressure-packed work station and wandered down to check on the discussion.
"It's unpatriotic to suggest that an Aggie could beat a Rebel," one of the Nerds insisted.
"I think an Aggie is a Rebel with real skills," came the agitated retort.
Because the Grand Geek is the only one who will speak to us, we asked what was going on.
"It's the 'Mascot Matters Method' of making predictions," he explained, though not really. We waited for him to continue.
"For instance," he continued, "wouldn't you say that a Tiger could beat a Bulldog? A Gator could handle a Gamecock? That method."
"Would a Vol be armed?" we asked.
We left wondering if one team selected Tyrannosaurus Rex as its mascot if its rival would select Cataclysmic Meteor.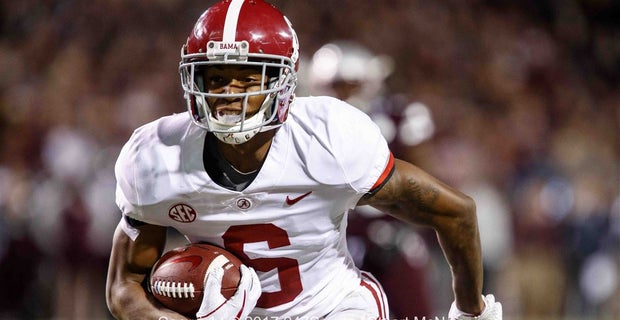 For the year, the Nerds are 71-13 in predicting the winning team, 42-29 against the betting line, and 36-34 on the o-u (combined points by both teams).
Here are this week's Southeastern Conference predictions with point spreads and over-under provided by the local newspaper.
• Vanderbilt (4-5 overall, 1-4 in SEC) at Missouri (5-4, 1-4), 11 a.m. CST on SEC Network. Missouri favored by 17 points (-17), over-under 61. If Vanderbilt is counting on quarterback Kyle Shurmur (who has been pretty good at times) to keep up in a shootout with Missouri's Drew Lock, good luck with that. Mizzou is coming off its best showing of the season in a 21-point win at Florida, and the Tigers have been bested only by three of the best teams in the league (Georgia, Alabama, and Kentucky — with the Wildcats stealing victory). Missouri 31, Vanderbilt 13.
• South Carolina (5-3, 4-3) at Florida (6-3, 4-3), Noon EST (11 a.m. central) on ESPN. Florida -6 1/2, o-u 54. Which team shows up, on either side? South Carolina quarterback Jake Bentley and Florida quarterback Feleipe Franks aren't in contention for All-SEC honors, but both have done things well…and poorly. Florida has had turnover problems recently, which is an issue, but so may be the Gamecocks' inability to control the clock. Look for Florida to keep it simple on offense and play the type defense it has shown on occasion and rebound from its two-game losing streak. Florida 24, South Carolina 17.
• Ole Miss (5-4, 1-4) at Texas A&M 5-4, 3-3), 11 a.m. on CBS. Texas A&M -11 1/2, o-u 67. Aggies quarterback Kellen Mond gets helped out this week. Mond has been very good at times (and when he is decent or better the A&M is 5-0) and he's been very poor at times (and when he is the record is 0-4). The Ole Miss defense as a whole, including the secondary is porous. On the other hand, A&M's pass defense couldn't do anything against Mississippi State's Nick Fitzgerald, who isn't in the same galaxy as Ole Miss's Jordan Ta'Amu as a passer. Texas A&M may have a little hangover after blowing a win at Auburn last week, but should be able to control the clock and make enough stops to escape a high-scoring affair. Texas A&M 41, Ole Miss 28.
• Kentucky (7-2, 5-2) at Tennessee (4-5, 1-4), 3:30 p.m. EST (2:30 central) on SEC Network. Kentucky -6, o-u 42 1/2. Kentucky has to get over it. That Cinderella-type run to the three-quarters mark of the season has ended with last week's underwhelming performance in a home loss to Georgia. But speaking of unimpressive, the Vols are coming off a rare victory, but a disheartening 14-3 home win over Charlotte. Even with star running back Benny Snell perhaps slowed with an ankle injury, the Wildcats defense should be good enough. The scoreboard operator won't be overworked. Kentucky 20, Tennessee 10.
• Auburn (6-3, 3-3) at Georgia (8-1, 6-1), 7 p.m. EST (6 central) on ESPN. Georgia -14, o-u 50. If Auburn can score as many points as Auburn writers this week will remind everyone that last year the Tigers beat both No. 1 Georgia and No. 1 Alabama; or maybe even if AU can score as many as they did against Central Florida in their Peach Bowl runner-up performance last year, this might be competitive. But Georgia's quarterback play and running attack, combined with Auburn's lack of offense says the Bulldogs get revenge. Georgia 35, Auburn 10.
• LSU (7-2, 4-2) at Arkansas (2-7, 0-5), 6:30 p.m. CST on SEC Network. LSU -13 1/2, o-u 47 1/2. Some might expect LSU to have a hangover after losing to Alabama last week — the adage that teams that lose to Bama usually perform poorly the next week, too. But (1.) LSU is used to that and (2.) Arkansas is the perfect remedy for a football headache. Arkansas has been just okay against poor teams and LSU is not as bad as the Tigers looked against Alabama. The Razorbacks still are not the type team that new Coach Chad Morris will have in the future. LSU 31, Arkansas 13.
• Mississippi State (6-3, 2-3) at Alabama (9-0, 6-0), 2:30 p.m. CST on CBS. Alabama -24 1/2, o-u 51 1/2. There will be a lot of talk about how Alabama was "lucky" to pull out a win in Starkville last year and that the Bulldogs still have Nick Fitzgerald at quarterback and Montez Sweat and Jeff Simmons on the defensive line. This could also be considered a trap game, following the emotional Tide win at LSU last week and with the SEC Championship Game berth already assured. Finally, how much will Alabama want to risk Tua Tagovailoa in the game if a second half lead appears safe? Questions, questions, questions. Answer:  Alabama 38, Mississippi State 10.