No. 1 Alabama (13-0, 8-0 SEC) begins its on-field preparation for No. 4 Oklahoma (12-1, 7-1 Big 12) this afternoon in what will be its first of seven straight practices for the Orange Bowl semifinal.
It's been two weeks since the Crimson Tide last practiced, and a lot has happened since its win over Georgia in the SEC Championship Game — and will happen before the team leaves for Miami.
Here, we break down what we'll be watching at today's 3:35 p.m. CT practice in Tuscaloosa.
Tua Tagovailoa's status
The last time we saw Tua Tagovailoa on the field, he was gingerly celebrating with the rest of his teammates after a victory over Georgia. He suffered a high ankle sprain on the first series of the game and was later stepped on, which sidelined him for the rest of the contest. Tagovailoa had his ankle scoped, similar to what Jalen Hurts underwent after Week 8, and when he was in New York City as a Heisman Trophy finalist, Tagovailoa got around with help from a walking boot and scooter.
For the ceremony on Saturday, however, the boot and scooter were gone, and Tagovailoa said he had been cleared. What that means for his availability this week in practice remains unclear, but the sophomore quarterback was adamant in interviews that he'll be ready to go Dec. 29.
"All I know is I'll be back for the game," Tagovailoa said in New York.
Health of Lewis, others
Before the Tide faced the Bulldogs in Atlanta for the second time in 10 months, the injury we were discussing the most was the one linebacker Terrell Lewis suffered in the preseason and he had seemingly recovered from in an astounding five-month period. Returning to practice and participating with no noticeable limitations, Lewis looked like a player ready to contribute again.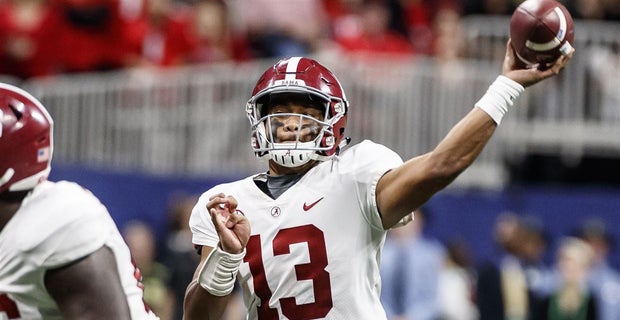 But Alabama head coach Nick Saban, who won't speak until after Monday's practice, pumped the brakes on Lewis' return, stating his reappearance at practice was simply the next step in his rehab. The question now turns to is the linebacker ready to take the next step to playing time?
Lewis is likely the only player that was expected to be sidelined for the season that will practice during the playoff prep. Guys like Trevon Diggs (foot) and Christopher Allen (ACL) are still in the recovery process. So, the injury report shouldn't be too lengthy ahead of the Oklahoma game. 
Offensive play-calling
Alabama offensive coordinator Mike Locksley has accepted the opening at Maryland and been introduced as the Terrapins' next head coach. And while he is expected to return to Tuscaloosa to call plays in the College Football Playoff, Locksley is also currently trying to put a coaching staff together and organize things for the early signing period in recruiting that will begin next week.
Will Locksley be at this afternoon's practice? That is to be determined. So, how things will look will be intriguing? Will Dan Enos, who is set to be promoted to offensive coordinator, be splitting time with the quarterbacks and the rest of the offense? Or will Locksley's responsibilities be split up amongst the assistants?
It'll certainly be something to watch — along with any other additions or subtractions from the staff.
Scouting Kyler Murray
We will focus on Alabama's players, but how Saban and company plan on emulating Oklahoma quarterback and Heisman winner Kyler Murray will be interesting. In terms of the scout team, we've seen several different looks this season with guys like Chadarius Townsend representing Mississippi State's Nick Fitzgerald and Slade Bolden running The Citadel's triple option.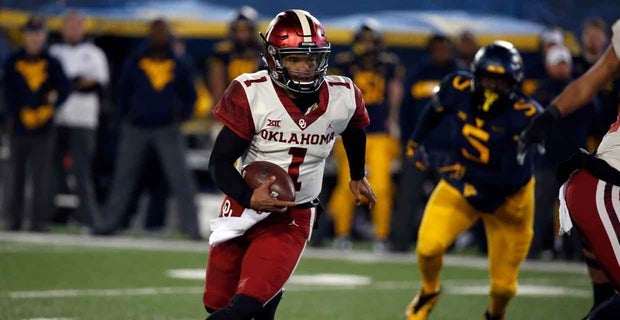 But Murray, who Saban said is as "about as dynamic as any player I've seen all season long," will be the best quarterback the Tide has faced up to this point and will be difficult to mimic. A dual-threat signal caller, it will be important for the scout team to give the defense a look.
Players like Quinnen Williams know slowing down Murray will be a top priority.
"The first thing I thought of was catching Kyler Murray," Williams said at the College Football Awards. "That's the first thing that Kyler Murray's fast, man. You can see it in games, he's fast. But their overall offense is powerful, man. They've got dynamic receivers, dynamic O-line, dynamic quarterback, dynamic quarterbacks, so it's going to be a great challenge going against those guys and just trying to close in the pocket to contain to Kyler Murray is going to be a big thing. I can't wait to play."
New faces joining the party
It's become a trend for some of Alabama's early enrollees to arrive on campus even earlier and take part in practices leading up to the College Football Playoff. One of the most notable arrivals was when Hurts joined the program and served as Deshaun Watson on the scout team.
Three 2019 signees will be on campus and should be on the practice field at some point in offensive tackle Pierce Quick, quarterback Paul Tyson and wide receiver John Metchie. They will experience their first taste of college football in the upcoming practices, and Tyson, the great-grandson of Paul "Bear" Bryant, told AL.com he could fill a similar role to Hurts by serving as Clemson quarterback Trevor Lawrence should the Tide face the Tigers in the national title game.
That, however, is looking too far ahead, so we'll keep our focus on the semifinals for now.
BamaOnLine will have full coverage of today's practice and post-practice player interviews. 
Contact Charlie Potter by 247Sports' personal messaging or on Twitter (@Charlie_Potter).
*** Don't miss a VIP update with our FREE trial of BamaOnLine. Sign up HERE ***